WorkSafe Inspectorate activity increasing through Predictive Modelling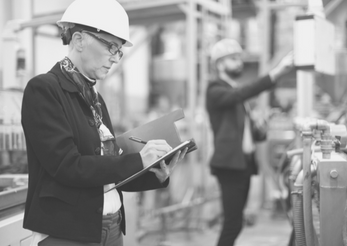 The New South Wales Insurance Regulator – the State Insurance Regulatory Authority (SIRA) – recently ramped up the size of its Safety Inspectorate team as part of the NSW Government's focus to prevent accidents from happening in the workplace. In mid-2021; a further 40 inspectors were added to the 330+ team boosting the ratio of inspectors to workers to one in every 10,000. More recently, SIRA have implemented systems whose predictive modelling capabilities will drive more targeted workplace safety inspections across the state.
Return to work rates are at "historic lows", with SIRA claiming return to work within the first 13 weeks from date of injury dropping from nine (9) in every ten (10) workers in 2015, to less than eight (8) in every ten (10) as it currently stands. With economic loss being the key driver in workers compensation premiums, the risk becomes magnified insofar as poorer financial outcomes for employers coupled with increased Safety Inspectorate attention; and while the work undertaken by the inspectorate has its value and is necessary in today's market, the time investment for key stakeholders within a business or organisation can be taken away from driving return to work itself.
In SIRA's website article released on the 11th August 2022, it states; "Risk factors used in the modelling include the inexperience of the employer, any recent spike in claims (frequency), and delays in reporting. Factors relating to the worker include the nature, type and location of the workers injury and events such as surgery in the first month of a claim… SIRA is supporting and educating the identified employers through a mix of engagements, including inspector visits to the workplace, phone calls, virtual meetings and regular correspondence". The article goes on to state the inspectors, who are presently required to undertake 30 inspections a month, will see their inspection rate increase to 80 inspections a month from September 2022.
The announcement of SIRA's intent to utilise predictive modelling to increase safety inspections is another move to push for increased early intervention strategies in the workplace. Standard of Practice 34 commenced in April 2022 whose very foundation was built around positive influence on management of the first four (4) weeks of a workers compensation claim. Standard of Practice 34 sets out seven (7) expectations of an insurer and employer to provide early supportive contact, provide education and identify barriers, and matching action items to identified risks to promote a safe and durable return to work post-injury.
The Workers Compensation division here at Warren Saunders Insurance Brokers are well across the detail and have first-hand seen these trends unfold, not only in NSW but nationally as well. Our team are on hand to provide advice on how employers can drive better return to work outcomes through tailored strategic advice and leverage our relationships with insurers / scheme agents and suppliers. Contact our team today on (02) 9587 3500 or on theteam@wsib.com.au for more information.
References:
https://www.aihs.org.au/news-and-publications/news/safework-nsw-hires-more-inspectors-boost-compliance
https://www.sira.nsw.gov.au/news/using-predictive-modelling-to-support-return-to-work
https://www.sira.nsw.gov.au/workers-compensation-claims-guide/legislation-and-regulatory-instruments/other-instruments/standards-of-practice/s34.-return-to-work-early-intervention