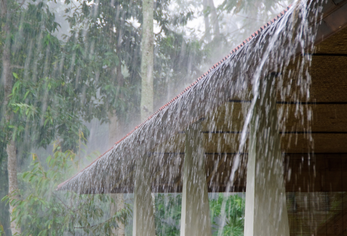 The third consecutive La Nina is well and truly upon us which begs the question, is your home or building ready?
While there isn't much we can do to change the weather, there are several strategies we can recommend in order to help mitigate your risk this wet season:
Check your gutters and clear them of debris.
Check your property to ensure it's in good condition/repair to with stand heavy rain and storms.
Consider any equipment, machinery and vehicles that are kept outside or exposed to the elements.
Inspect your surroundings, for example: trees and shrubs, and assess them for potential to cause damage. Consider engaging a professional to help with this assessment. 
Consider moving low lying stock & contents to higher positions to mitigate damage if there were water ingress.
When leaving a property check that all of your windows, doors and openings are closed and secured.
In addition to that listed above, we would like to draw particular attention to the topic of updated Valuations. With the sharp increase in building costs, along with inflation pressures, as well as labour and material shortages, the replacement value of your assets has likely increased. Therefore we would recommend having an independent valuation carried out to avoid underinsurance and ensure you are adequately covered.
If you would like to talk through the particulars of your policy, or if you would like us to arrange a quote to have a formal valuation conducted, please contact your WSIB Account Manager. Alternatively, you can call our office on (02) 9587 3500 or email theteam@wsib.com.au.